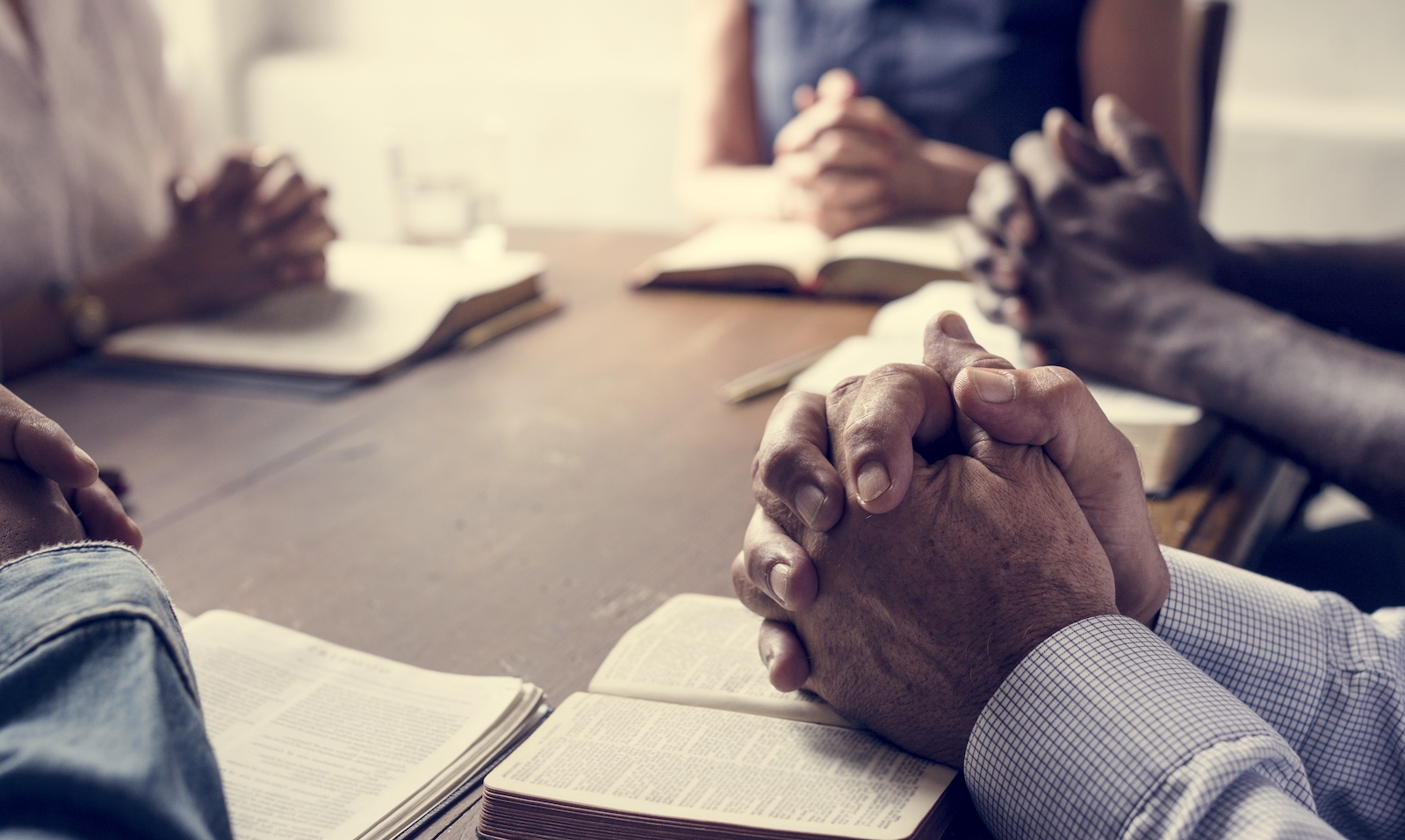 What a time to be alive. I know the news is bad right now and we do not know how long it will be like this. I know you have every reason to adopt a panic mindset but allow me to pump the brakes on "frenzy" for a moment and consider what we should do instead of how we should feel.
I would like to share with you 5 things I'm doing during this crisis and suggest you do the same.
I'm spending more time in prayer. I'm on my knees in the morning and evening. I'm asking God to heal our nation but also awaken our hearts to our need for salvation. Every moment is a great time to pray. The scripture says, "Pray at all times" (Ephesians 6:10), and "pray without ceasing" (1 Thessalonians 5:17), and "pray about everything (Philippians 4:6). The one thing you cannot afford to do in a crisis is to pray less. Let the things you are kept from doing turn into time to do what you should be doing. Talk to your Father who is ready to hear from you. Pray!
I'm spending more time in the Word. Since 2013 I have been journaling my time with God's Word one chapter at a time. I cannot tell you the fruit this has borne in my life. Many times I have seen God speak to me right where I was in a passage that seemed to have nothing to do with where I was. That's the power of the Word. It is our daily bread. Jesus quoted Deuteronomy saying, "Man does not live by bread alone but by every word that comes from the mouth of God." (Matthew 4:4). His Word is our life! This moment has put time on your hands for MORE of God's Word. So turn off the news and open the scriptures. If you don't understand what you are reading, keep reading anyway. It will have an effect even when you do not immediately see it. Isaiah said His Word, "always produces fruit. It will accomplish all (God) wants it to, and it will prosper everywhere (God) sends it." (Isaiah 55:11 NLT). What you do not understand today will become clear to you soon. So keep putting it in and like a seed in the ground, one day something life-giving will sprout forth from your soul.
I'm getting more social. Check my twitter and instagram accounts for proof. As much as I talk about how social media can be cancerous to our spirits I believe this crisis will reconnect us with the good it can bring. Our staff at Church is working hard to keep communicating with you and serving you on social media. I am too. I aim to post content that will help you navigate through this relationally and spiritually. A quote typically attributed to theologian Karl Barth goes like this: "One must hold a Bible in one hand and a newspaper in the other." He then followed that statement with this phrase: "But interpret newspapers from your Bible." What an important qualifier. As your pastor, I want to help you see the world through scripture's truth. I do not want you to interpret scripture through culture's fads and trends. I do this so that your faith in Christ deepens inside you no matter what happens outside you.
I'm having fun. You can STILL do this. You really can. I've played more tennis in the past week than in the past three months combined (Spring weather helps in that regard). I'm doing this only when there are very few people on the courts to follow our social distancing guidelines but I'm still getting outside. Here's a suggestion: Go for a walk with a loved one or your dog (when it's nice out). Stuck inside? Try a new card game or board game. My wife got discounted toys for our son yesterday and spend the day coloring and creating with him. Do what Ivanka Trump suggested on Twitter and make a tent city with your kids. Limitations are not the eradication of creativity, but its genesis. You cannot do certain things so think outside the box and get creative with what you can do.
I'm bracing for long-term impact. I don't know how long it will be before this is over. Here's what I do know. Like in the aftermath of 9/11, our world will be significantly different. That's okay. Things change, the world changes, the way we do life never stays the same in normal times. Change simply escalates in abnormal times. So I've embraced Zoom/Google Hangout meetings and I'm preparing for preaching with no audience (yes in the sanctuary) for a good while. My hope is that this moment expands our online outreach to more people and boosts the audience of our television show so that they can hear about Jesus.What I know for sure is things will be different forever because of this and for that reason – we must embrace the future and refuse to live in the past. This moment has totally validated our church's commitment to leveraging technology for the Gospel. I'm not planning to go back to normal as a church or as a society. I'm asking God to help me embrace the "new normal" coming. I'm asking Him for vision on how to bring our Church into the Post-Corona-Crisis age. How that unfolds is yet to be seen, but I want to be in on it as soon as it happens. I hope you do as well.
I trust this helps you think through this season for yourself and your family. I pray this reminds you of the importance of your relationship with the Lord. He's always there. Always. Do not waste this moment on fear and worry. Jesus said those things can ADD NOTHING to your life (see Matthew 6:27). Your heavenly Father is going to grow you THROUGH what we are going through. In the words of Paul, "thanks be to God, who in Christ always leads us in triumphal procession" (2 Corinthians 2:14).